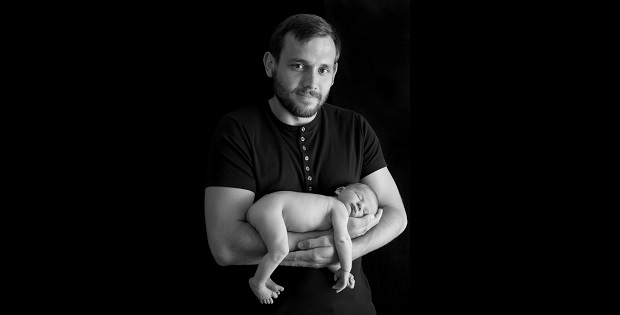 This Baby Photo Could Have Become One Of The Most Beautiful Ones If…
Baby photography can produce beautiful results if done correctly. One of the most essential things in this field is to predict and prevent, otherwise you could produce ridiculous results.
This baby photo could have become one of the most beautiful ones if the new dad knew what babies are doing all the time and somehow prevented by diapers!!!
Read this funny article and check out the photos!
Sorry for any inconvenience! Let us know what you think!
Everyone poops. But not everyone has such exquisite timing as Al Ferguson's newborn son, Ted.

The adorable four-day-old was blissfully sleeping in his dad's arms during a family photo shoot last month when little Ted, completely unaware, let loose all over Ferguson's arms — and their shag carpet. (Heads up: Photos below contain said adorable baby's fecal matter. So put down your snack.)

……………….

Image: Kristy Grant, Al Ferguson

Image: Kristy Grant, Al Ferguson

……………….

Read the full story here at: Mashable.com:
Credits:
Article Source: Adorable Baby Photo Turns Into a Big Mess for New Dad