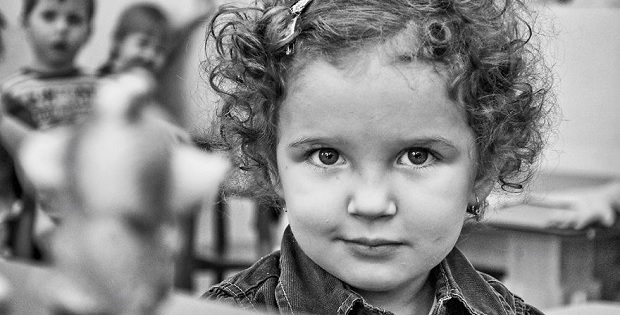 This 100 Years Project Is a Fascinating Collection Of People Portraits From One To One Hundred Years Of Age!
When we're talking about people photography, we should have many points in mind including the purpose of photography. As you know, the beauty of a portrait in itself is not only the great lighting and posing characteristics, on of top of that, you should reflect a feeling or even a culture through people photography.
By capturing stunning portrait photos, you'll be able to transfer a message from the subject to the viewer in a way that connects two parties.
This talented photographer has a dream about showing the world the beauty of Russia and especially the Russian people. So, he came up with an excellent idea, took his camera, met hundreds of people between the ages of one and one hundred and shot their portraits while asking them to share their dreams. Here's the result.
Read this amazing story, check out the photos and let us know about your feeling!
……………….

The stories are so magnificent and complex that it would not have been right to express them only in words which is why I tried to capture them in pictures. It took me over two years, and I met over 230 people and shot their portraits. This project has 100 pictures of people between the ages of one and one hundred. They all shared their dreams with me.

1 Year – Alexander

Place of birth: Pushkin

Passion or Dream: Cars are our passion (mother's words)

2 Years – Arseniy

Place of birth: St. Petersburg

Profession: Goes to kindergarten

Passion or Dream: Cars

3 Years – Anna

Place of birth: St. Petersburg

Profession: Goes to kindergarten

Passion or Dream: I like walking, dancing, drawing, studying the alphabet and playing with balls

4 Years – Daniel

Place of birth : Yerevan

Profession: Goes to kindergarten

Passion or Dream: My dream is to grow up as fast as possible

5 Years – Marat

Place of birth: St. Petersburg

Profession: Goes to kindergarten

Passion or Dream: I like playing with transformers, and people reading books to me and playing computer games. I dream of becoming a policeman

6 Years – Nadia

Place of birth: St. Petersburg

Profession: Goes to kindergarten

Passion or Dream: I like dancing, drawing and playing with friends. I dream of becoming a hairdresser

7 Years – Elisaveta

Place of birth: St. Petersburg

Profession: Student

Passion or Dream: I like ballet classes and ballroom dancing

8 Years – Alexander

Place of birth: Pushkin

Profession: Student

Passion or Dream: I want to become an artist

9 Years – Yulia

Place of birth: Lipetsk

Profession: Student

Passion or Dream: I love drawing and I go to an art school. I dance Spanish dances, sing karaoke and dream
of becoming a professional painter

10 Years – Valeria

Place of birth: St. Petersburg

Profession: Student

Passion or Dream: I want to become a millionaire

……………….

Of course it's not finished, yet. There are 90 more photos. Go ahead and check them out at BoredPanda.com
Credits:
Article Source: 100 Years Project: I Captured Portraits And Dreams Of People From 1 To 100 Years Of Age
Image Source 3 (Also, the Top Featured Image Source)