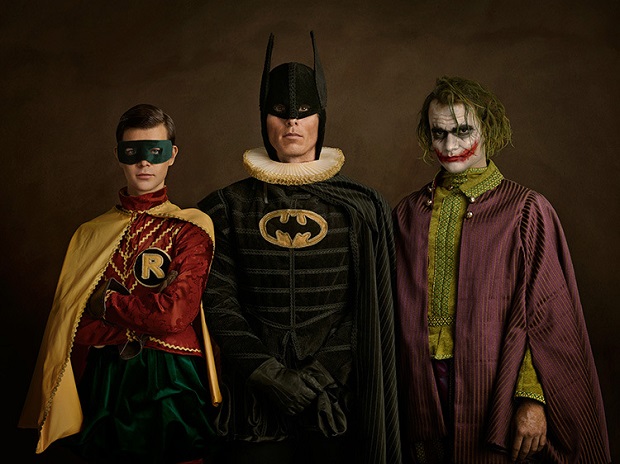 Find Out What's So Special About These Amazing Family Portrait Photos!
When it comes to family portrait photography ideas, the sky is your limit. It actually depends so much on your customs and posing, if you want to capture amazing shots.
What if you want to create comic book characters and dress them up for paintings? That's exactly what this creative and smart portrait photographer has done.
Soon, you will realize that it takes just some time to become innovative in portrait photography. This example is about comic and movie characters dressed up in an old and classic way for posing and shooting.
Read through the short story and check out the amazing images! Also, feel free and leave us your valuable comments and thoughts!
Family Portrait is a new photo series created by French photographer Sacha Goldberger of pop culture and comic book characters both dressed up and posing together as families for classic Flemish paintings from the early 16th century. It is a fantastic follow-up to his 2014 Super Flemish series. The full collection of photos are available to view on Goldberger's website and Facebook page.

images via Sacha Goldberger

via Ufunk

……………….

Read the full story and see all the amazing images right here at LaughingSquid.com:

'Family Portrait', Photos of Movie & Comic Book Characters Dressed Up & Posing Together for Classic Flemish Paintings
Credits:
Article Source: 'Family Portrait', Photos of Movie & Comic Book Characters Dressed Up & Posing Together for Classic Flemish Paintings